HARD DRIVE DESTRUCTION
Shred-X provide a complete solution for hard drive and tape destruction including:
For any e-waste including hard drives, solid state drives and devices past its useful life, simply erasing data before disposal won't ensure the security of your information.
In fact, it was MIT who proved that point in their study on data security. Their aim was to prove that data isn't securely deleted just by 'deleting' it on the computer. They purchased 158 hard drives from eBay and second-hand merchants, many of which were owned and used by legal firms and banks. The MIT team were able to recover thousands of credit card numbers, personal details of clients, their contact information, and plenty more incredibly sensitive information.
To avoid confidential information falling into the wrong hands, trust Shred-X's e-waste and hard drive destruction services.
SHRED-X FACILITY-BASED HARD DRIVE DESTRUCTION
Shred-X hold the highest industry certifications including NAID AAA with PSPF endorsement meaning that you can be assured you will receive the most certified destruction service available.
Your hard drives will be collected by Federal-Police Cleared and Security-Bonded Shred-X personnel who will transport the devices in a locked, alarmed and GPS tracked vehicle to the closest Shred-X facility. Shred-X Secure Destruction facilities are set up to destroy large volumes of electronic media and hard drives and are designed by certified engineers and comply with workplace health and safety standards.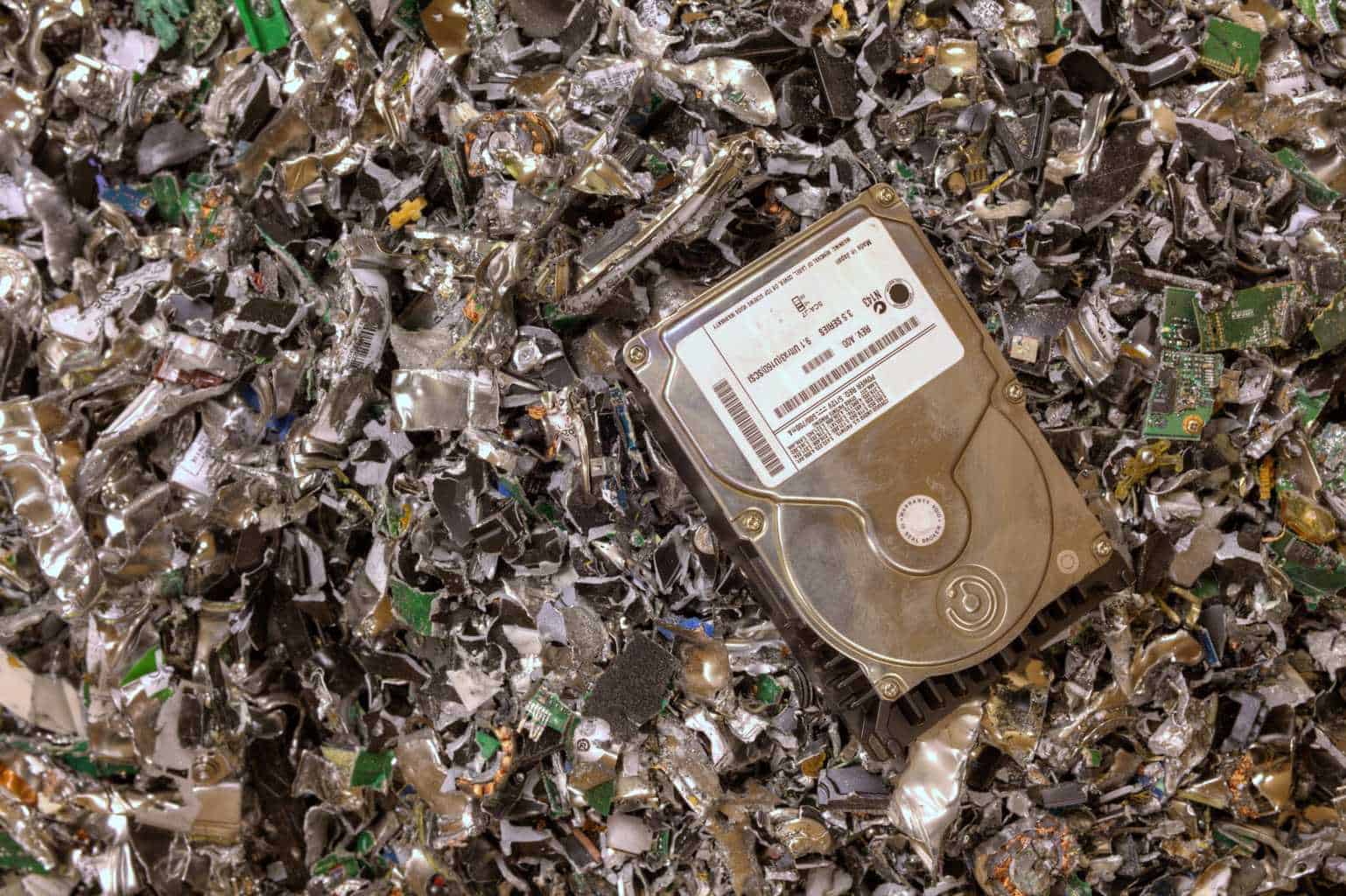 All facilities are back to base alarmed and monitored with 24-hour HDD CCTV surveillance and are secured with a SCEC approved locking system. Prior to physical destruction Shred-X complete a serial number recording and verification process following which the destruction process is conducted under the strictest security standards. Once the destruction process is complete Shred-X will provide a detailed Certificate of Destruction for your records.
RECYCLING OF E-WASTE FOLLOWING DESTRUCTION
To provide the most environmentally sustainable service, and to assist you in meeting environmental and ethical targets, we offer responsible recycling options. Shred-X ensure the destroyed assets are recycled in accordance with international environmental and ethical specifications and partner with recycling companies who are e-stewards and certified sustainable electronic recyclers. Our e-waste recycling partners adhere to our stringent security requirements so you know that your information isn't put at risk.
WHAT E-WASTE ITEMS ARE COLLECTED FOR RECYCLING?
If your business is due to dispose of any electrical equipment that does not contain data but has reached the end of its useful life, recycling your e-waste is a must. With the government constantly looking to tighten the laws on disposing of electrical goods, recycling is the safest way to avoid fines or penalties.
Don't wait for your data to be exposed or put at risk. Book a Shred-X Hard Drive or Tape destruction Service today.
Chat to us online, or call 1300 747 339.
Should you require an onsite hard drive destruction solution,
For more information about our e-Waste destruction and recycling services,
don't hesitate to call us on 1300 747 339 or contact us online.